Gallery
---

Distinguished Companion Phil Cuff has recently received an update on the progress of the new lifeboat from Jennifer Roberts, Sea Palling Independent Lifeboat's Secretary.
The boat is in manufacture and may well be ready before the end of this year. The attached photographs show its progress in build at the manufacturers Humber.
The Mark Benevolent Fund, have financed the purchase of the Lifeboat at a cost of £56,394, on an application by the Scarlet Cord Province of East Anglia, Phil Cuff has been co-ordinating the appeal on behalf of the Province with both Jennifer at Sea Palling and Darren Colman-Heald, the Charities Manager at Mark Masons Hall.
As part of the funding the Mark Benevolent Fund reserved the option to name the boat, which will be called Canon Portal.
On first view this might not have been what we would have wished for, but there has obviously been a great deal of thought given to the choice. Canon Portal, was instrumental in the founding of the Mark Benevolent Fund in 1868, and became Grand Master of the Mark in 1869, some 100 years before the founding of the Sea Palling Independent Lifeboat.
Hopefully when the construction and delivery of the boat is completed there will be a bumper hand over and naming ceremony, for the details of that, we will have to wait a little longer!


---

Grand Summus M. Dist. Comp. Ian Currans presenting our Provincial Grand Summus R. Dist. Keith Cedric McCully with his Patent at the recent Provincial Grand Senatus held at Bury St. Edmunds on Monday 18th. November 2019.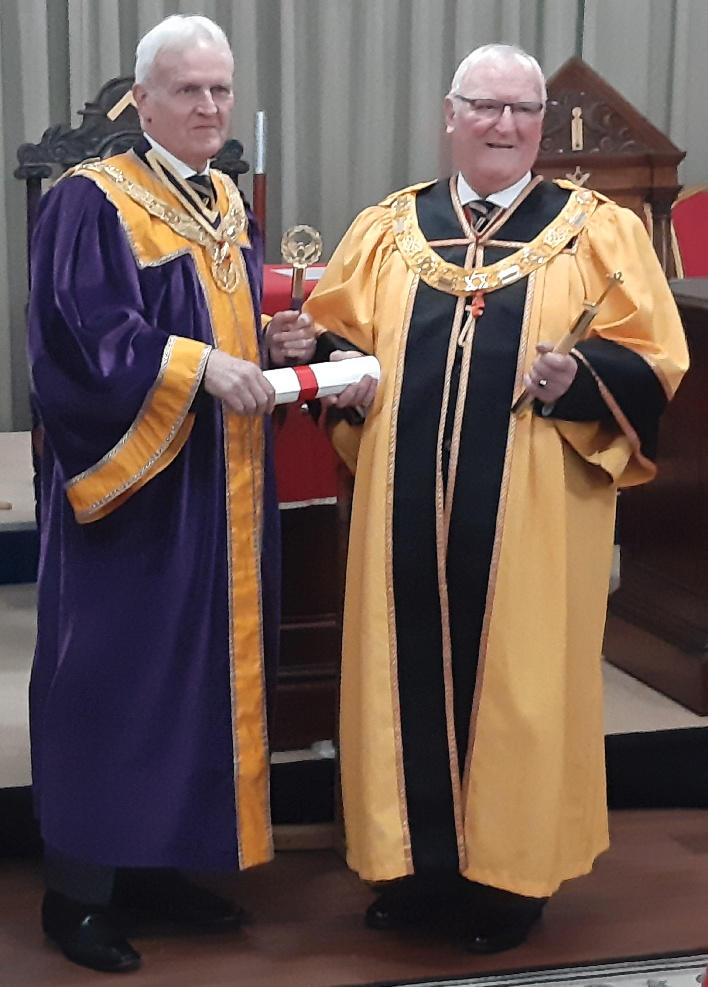 ---
Dear Companions
I had an invite to see the Nook Children's Hospice in Norfolk on Wednesday although it is not quite completed, so I went along with Phil Cuff to see if we could see the named bricks that the Scarlet Cord had donated, there were five in total, and you will see from the photo's that we found them.
I would like to take this opportunity to thank all the consistories for donating one of their collections to this wonderful cause which enabled us to buy the five bricks at hundred pounds each.

Keith McCully
Provincial Grand Summus in Charge

---
---
---
---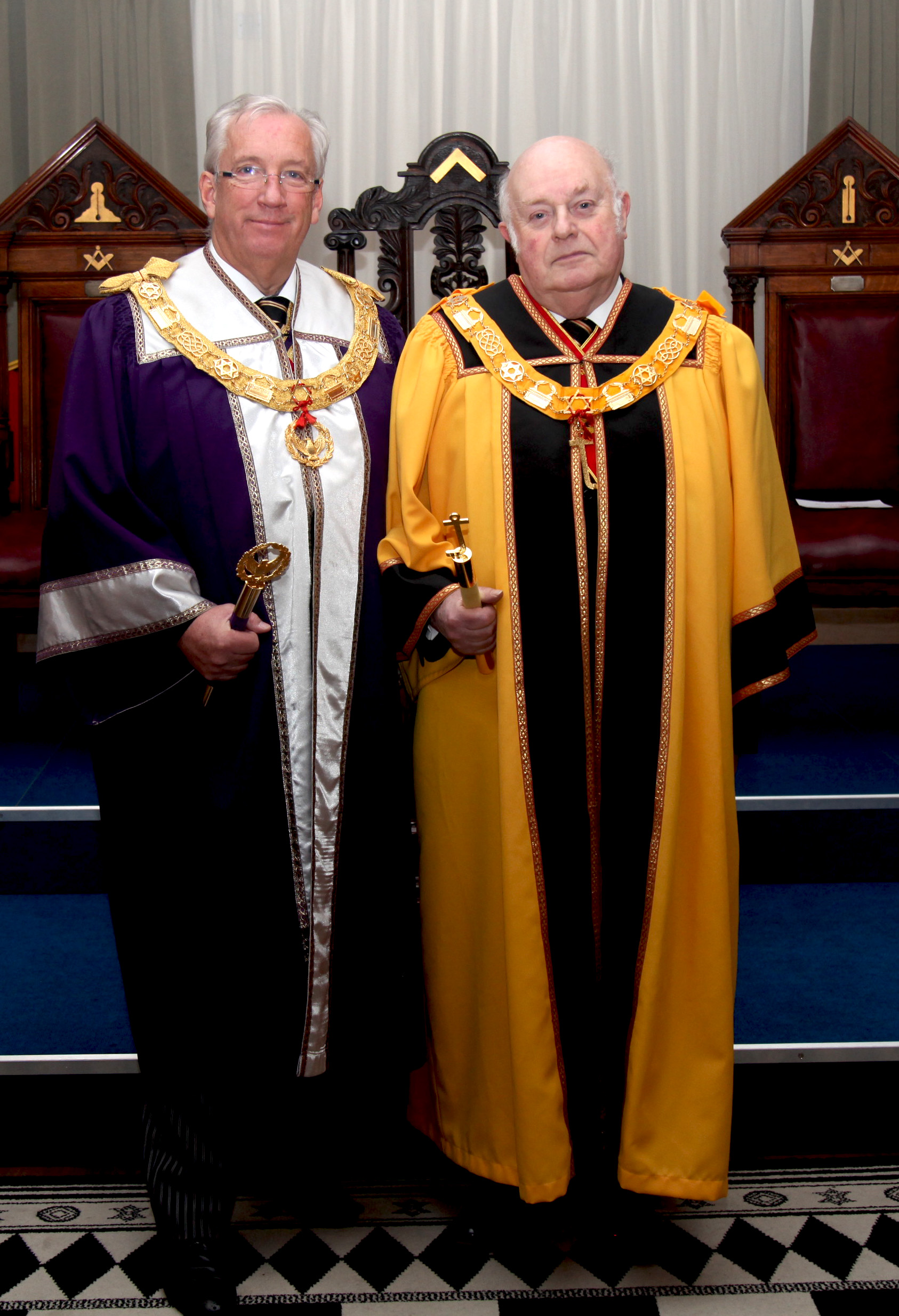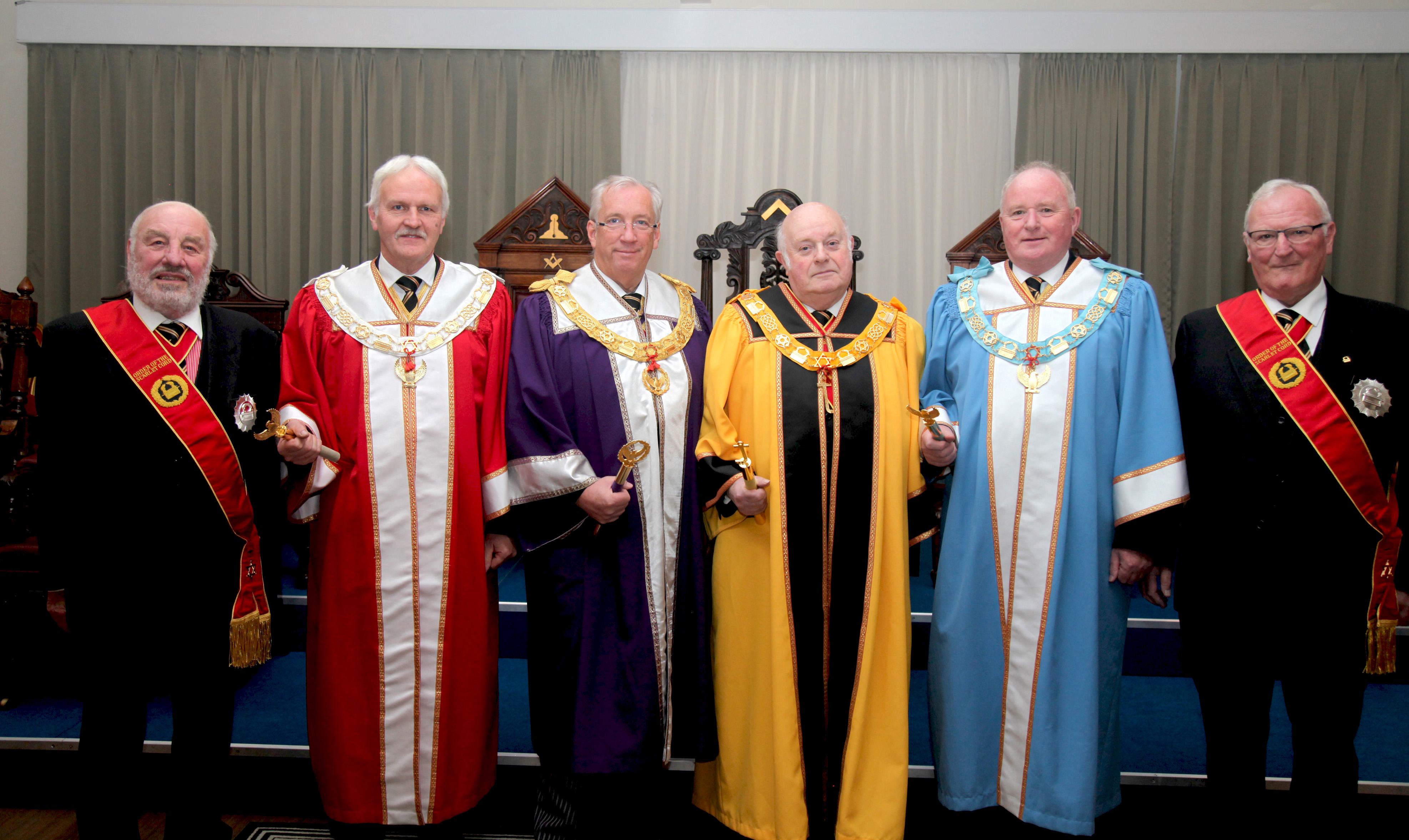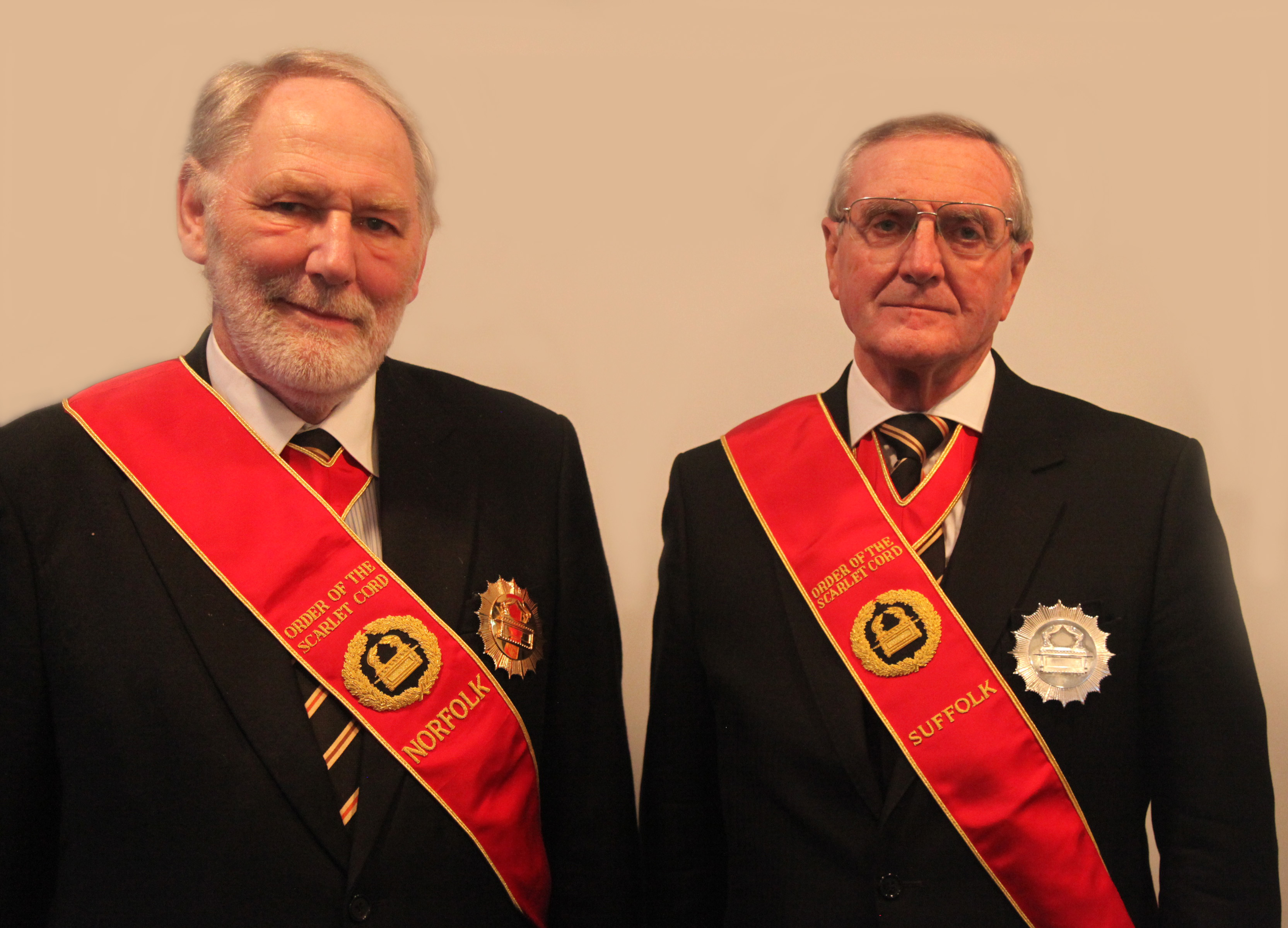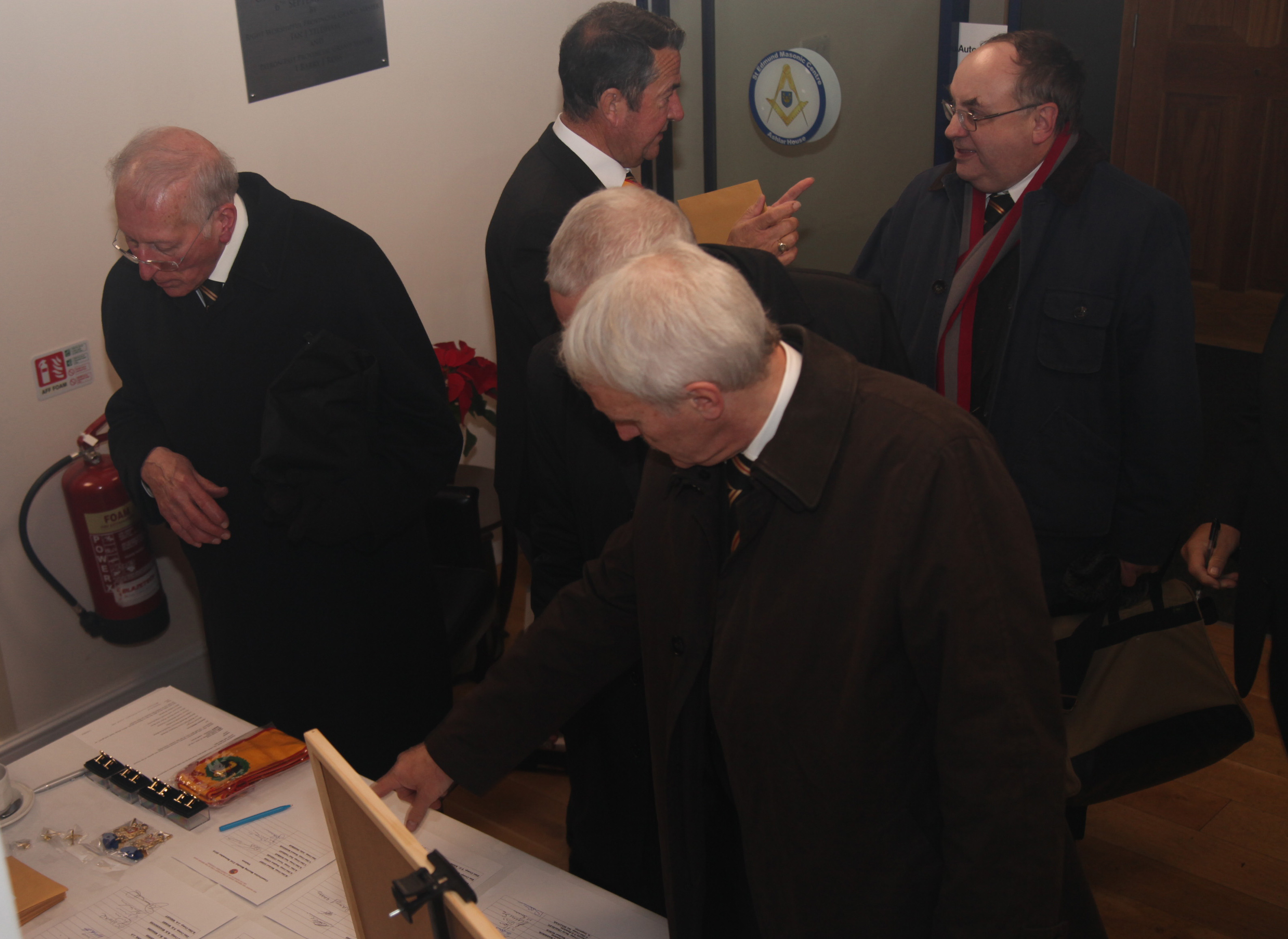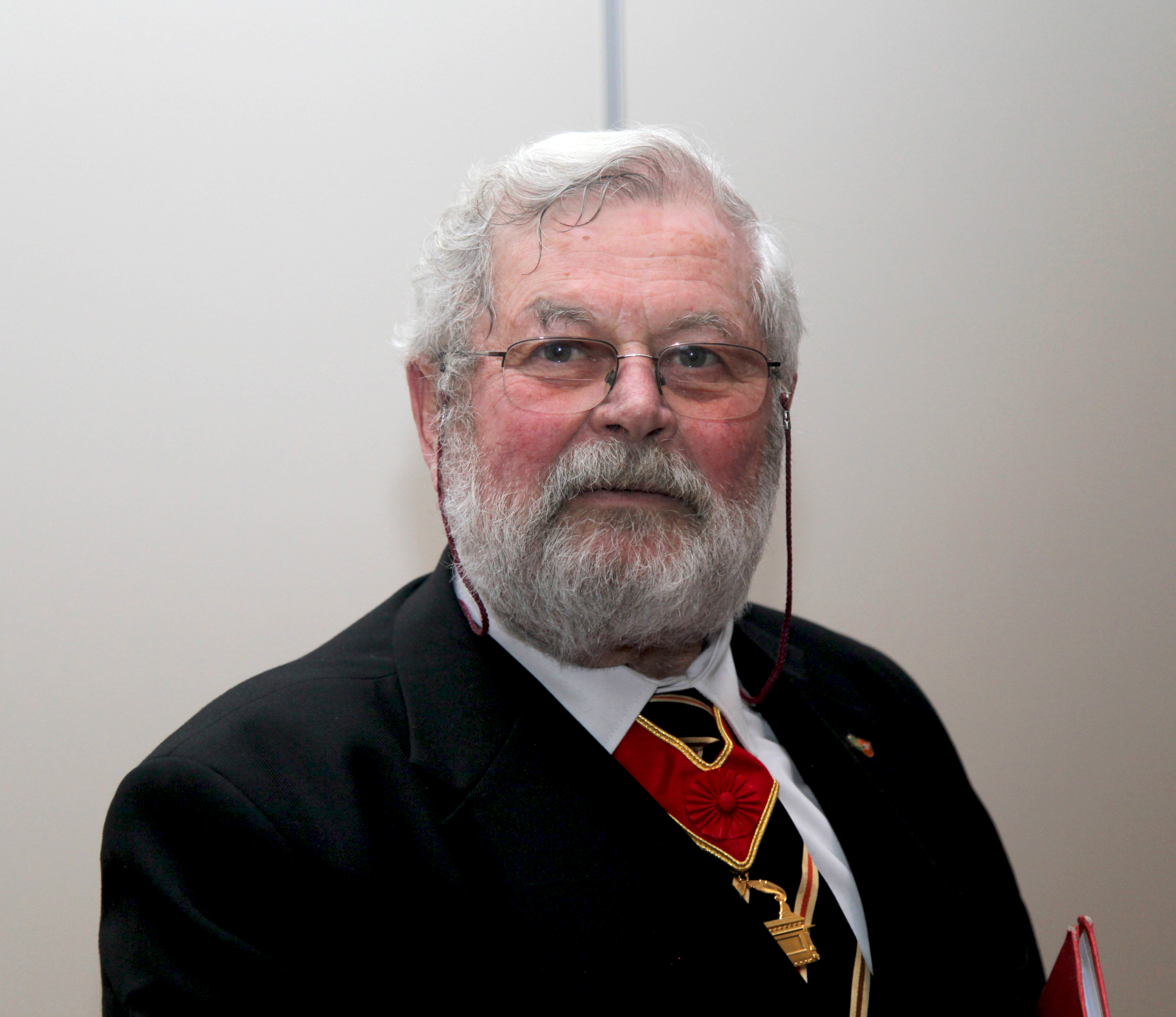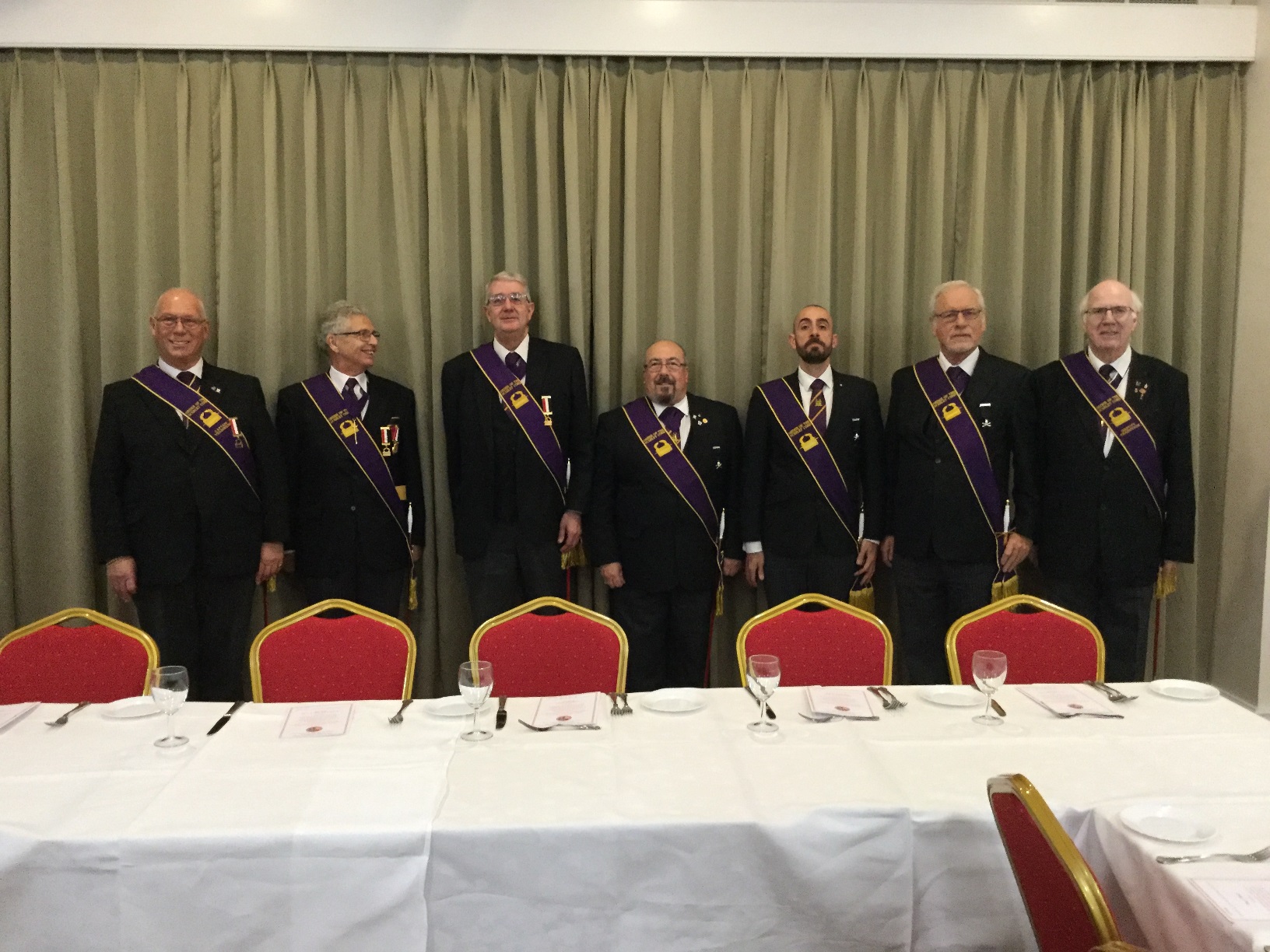 Members of the Grand Tzaddikim